Can you imagine the glee I had when I opened my mailbox and there was a package waiting for me? Not just any package, but an Influenster package. New skincare to test out!
This week I am reviewing Olay's Pore Perfection Face Scrub and Cooling Hydration Pressed Serum Stick.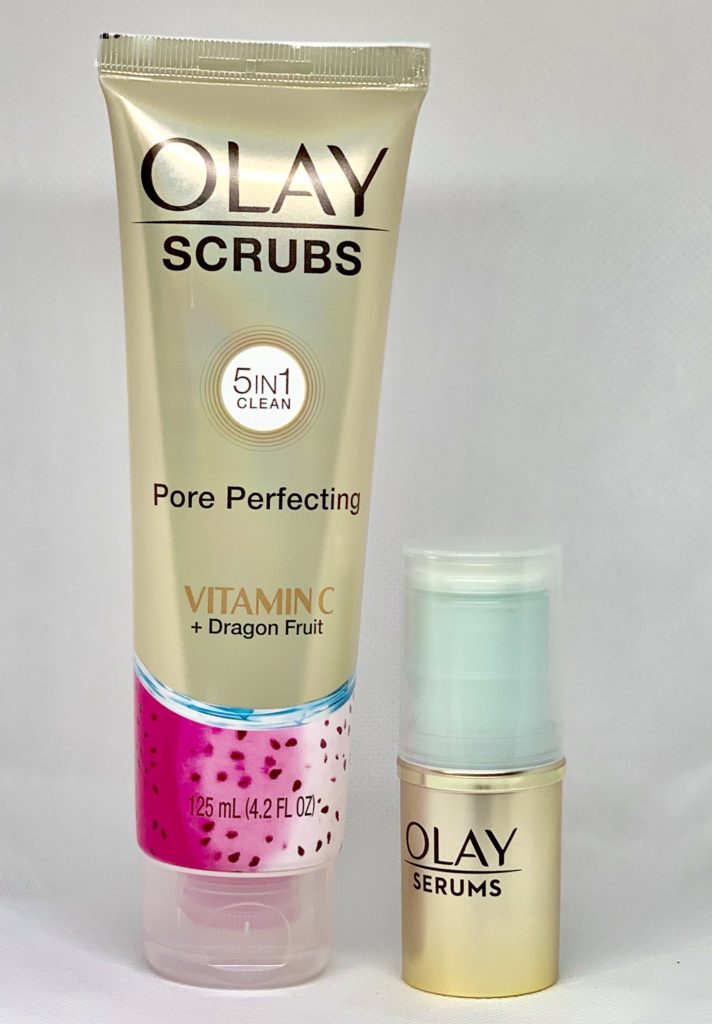 The Pore Perfecting Face Scrub is "Made with Vitamin C, the scrub helps brighten and refresh your skin, while the essence of Dragon Fruit feels like an escape to the tropics".
The Cooling Hydration Pressed Serum Stick will "Moisturize, cool and refresh your skin with this serum stick include with Vitamin B3 and calming Cactus Water".
I will use this for a week straight to come to the conclusion if I can see or feel a difference after using these products.
Results:
I used both the scrub and the serum twice a day. It was the only products that I put on my face. My face was kept acne free this whole time. The serum made my skin feel hydrated and soft. Even the next day.
These products are certainly a good addition to your skin regimen.
You can buy the scrub for $8 and the serum stick for $20 from Olay (They are both on sale right now for those prices).
These opinions are my own and do not reflect the opinions of anyone or anything else.