My college best friend, Michelle, and I decided that we were going to do the Dr. OZ 3 Day Detox Cleanse because it's the beginning of summer and why not?
Little did I know that I would make people's day on Snapchat with how much I got my life together with this cleanse.
How much did I get my life together you ask?
Not at all.
And I'm about to give you this experience as real as Kim K's ring.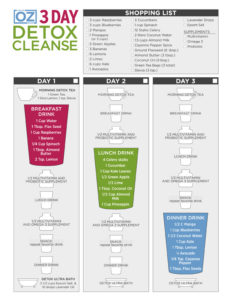 So let's begin with the price: Reading other blogs and reviews, I thought the price tag on this 3-day ordeal was going to be close to $100. Surprisingly, it cost me $63 for three days. I did, however, skip out on the Epsom salt and tea mostly because T does not like the taste of tea and I already had Epsom salt. I was pretty pumped because I read about people having good results from this cleanse.
Day 1: 
The first drink was not too bad, it was warm when I juiced/blended it so I put it in the fridge for a bit to make it colder. It was drinkable.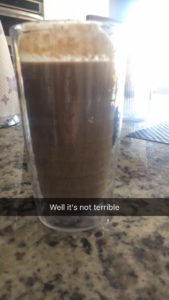 Then came the demise of the detox:
Even though I was pretty traumatized by that event, I drank whatever was left of the celery-cucumber lunch concoction and then made the dinner juice for later.
I'm not going to lie the breakfast and dinner juices were not too bad, but the lunch one was just not good at all.
I don't know why the lunch recipe calls for so much celery and cucumber, but it fills an entire quart Ziplock baggie and trying to get all the ingredients inside my tiny blender seemed impossible.
Day 2/3: 
So I did not give up, I just opted to eat food with my juice drinks… I was making sure that my calorie intake would be enough in order to do physical activity… so that's my story and I'm sticking to it.
The juices tasted better during the 2nd and 3rd day because I think I knew what to expect this time around.
I also wound up going to In-n-out late after WCS on Friday night, but hey I got a lettuce wrapped patty. Which was actually really good and totally worth it.
I'm keeping track of what I consume on MyFitnessPal, so I'm still keeping to my goals, but this juice thing was a nightmare. Especially if you're an on the go person, who is not always home for meals (aka staying over at a friend's house).
As a side note, on day 2 I did feel less bloated.
I also clearly don't know how to work a blender. Live and learn, but at least nothing is broken so some success right? 
Juice is not my answer for trying to start my forever journey for eating better, which will begin once I stop eating chocolate chips directly from the bag.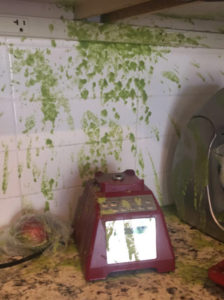 What is your favorite detox? Let me know in the comments below since I am clearly in need of a new one.
xoxo
T