About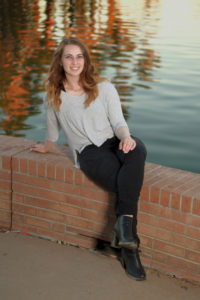 T is a senior D1 softball player at the University of Arizona where she is studying political science with a minor in sports management and communication. She has her own radio show at KAMP Student Radio that you can listen to at 9am on Wednesdays at kamp.arizona.edu.
During high school, T worked with the Arizona Skin Cancer Foundation for three years to form her own charity. All the proceeds went to assist melanoma patients, and were used for awareness and prevention materials about the disease. T also worked with a local news station in her hometown, and was a vlog contributor for Flo-Softball as well as blogging for Huffington Post.
She's an avid west coast swing dancer and has participated in softball, golf, and taekwondo ever since she was a kid.
All she wants to do in life is sit around a table and talk about politics, news, and entertainment for a few hours with other people.
Life is all about memories <3 T