I am a sucker for a good Instagram ad, but I also love finding a good product that actually does what it is supposed to do. Today I am going to review GIMME Beauty's GIMME Bands. I purchased the starter kit, but I will mainly focus on their headline product: the GIMME Bands.  
What I purchased:
GIMME Bands – Starter Kit: $12 on their website usually $20 GIMME Bands themselves cost $12 for a pack of 6.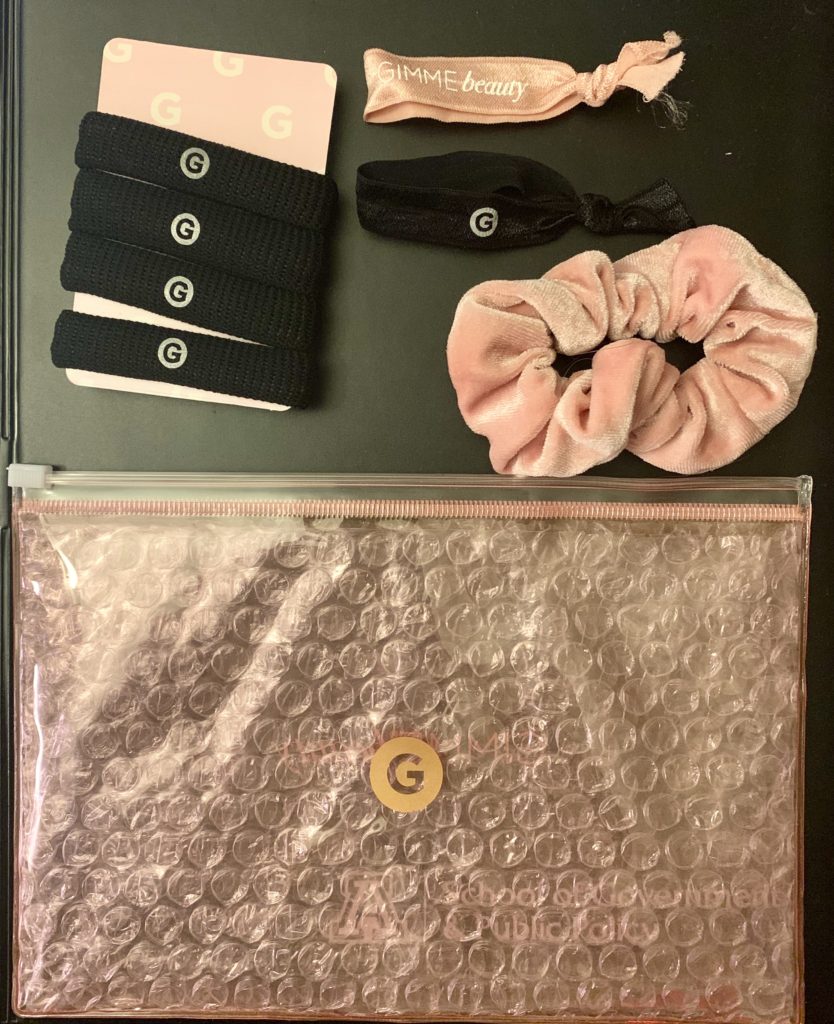 Claims:
Strongest Hold – all day long
Retains elasticity for 6 months+ with daily use
No Slipping
No Snagging – Easy to remove
Secure yet gentle
Won't Stretch Out
The Crease Test:
Now I do not expect a lot out of most hair ties because when your hair is held a certain way for hours, it's going to want to stay that way when you take it out.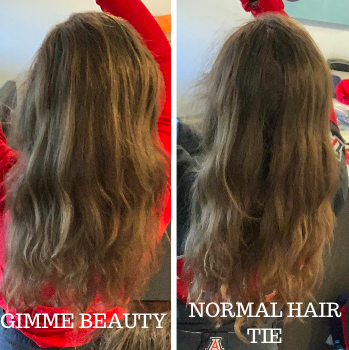 Even though my hair does look gross because I was working out when testing the product, I was surprised at the results. The crease was a little less noticeable with the GIMME Bands, than just a standard hair tie. It also kept my hair voluminous.
I agree with the claims that it does not slip or snag. I am the queen of having a hair tie halfway down on my hair. So, it is nice to have something actually secure. These hair ties are easy to remove and do not snag my hair.
Most importantly, GIMME Bands do not hurt my head even with a tight high up ponytail!
I gave the band to one of my friends who has extremely thin hair. She wore it to bed and has a positive review for it as well.
I used to be a huge fan of the ribbon hair ties that were included in the starter kit, but new ribbon ties are not my favorite. They have to get to a certain level of stretch before I get comfortable. The scrunchie is such a pretty color and a nice texture. It has the same results as the regular bands.
I will not be going back to normal hair ties anytime soon that is for sure. I would call this a Clickbait yes approved product!
What is your favorite hair tie? Let me know in the comments below!
*Disclaimer: This is my own opinion and does not reflect the opinions of anyone or anything else.