Hair can be an accessory, especially for softball players! This is how some of us do our hair at Arizona Softball.
1. Simple Bubbles
2. Two Side Dutch Braid to Ponytail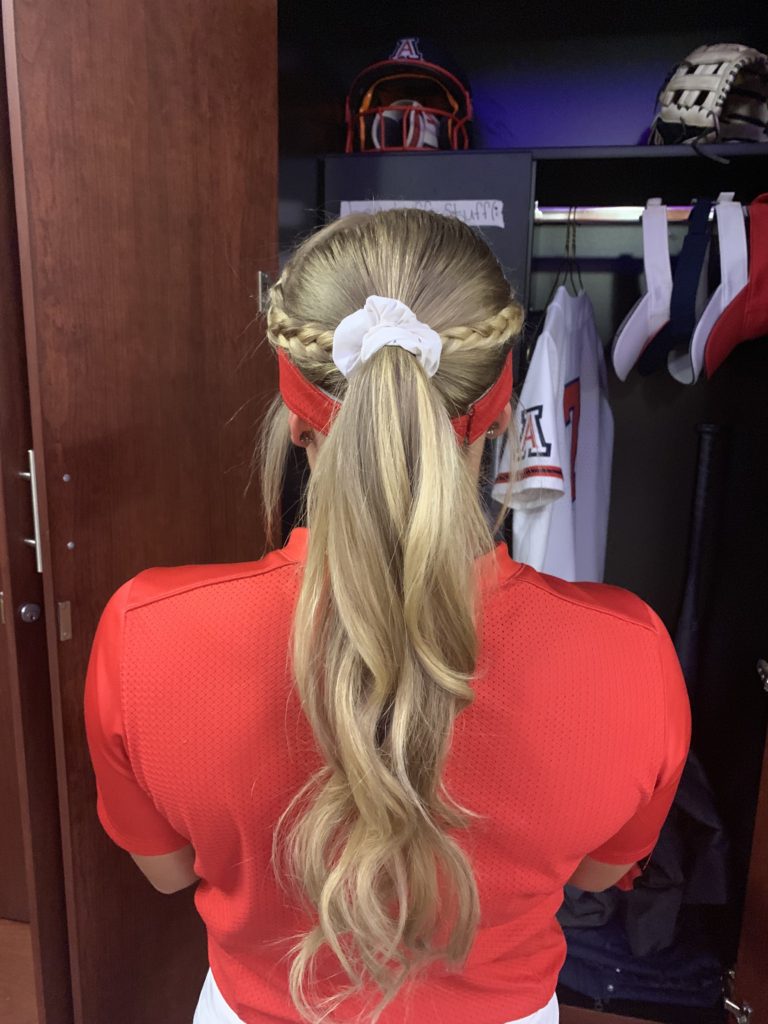 3. Two Side Dutch Braid to Bubbles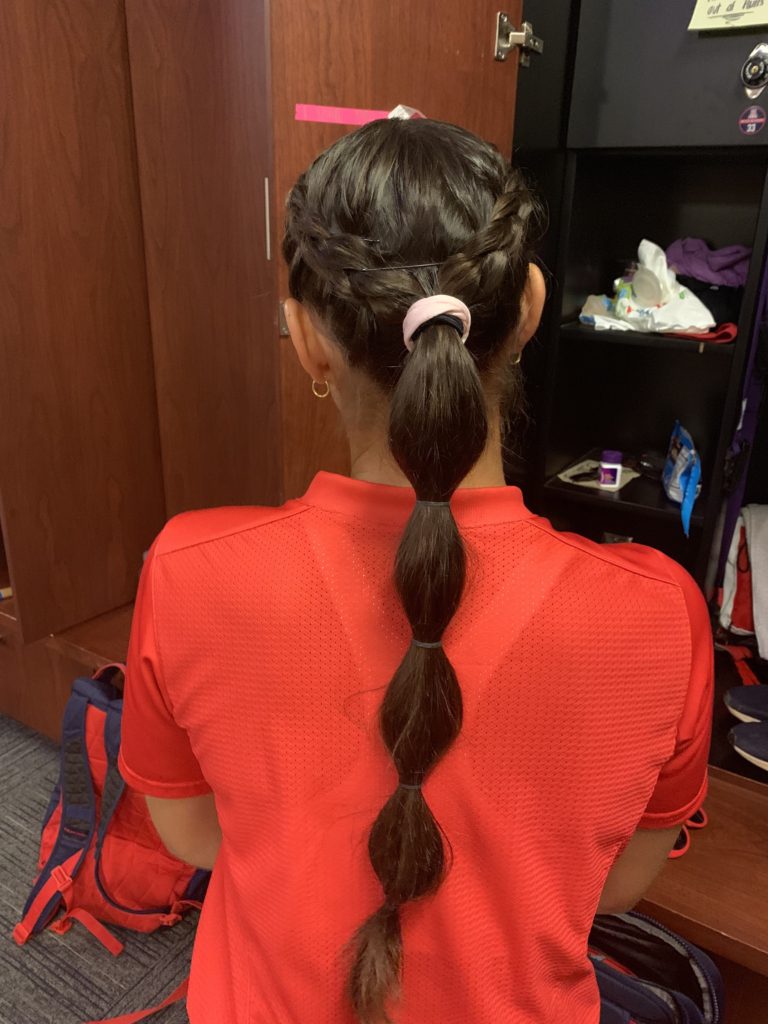 4. Two Side Twist to Bubbles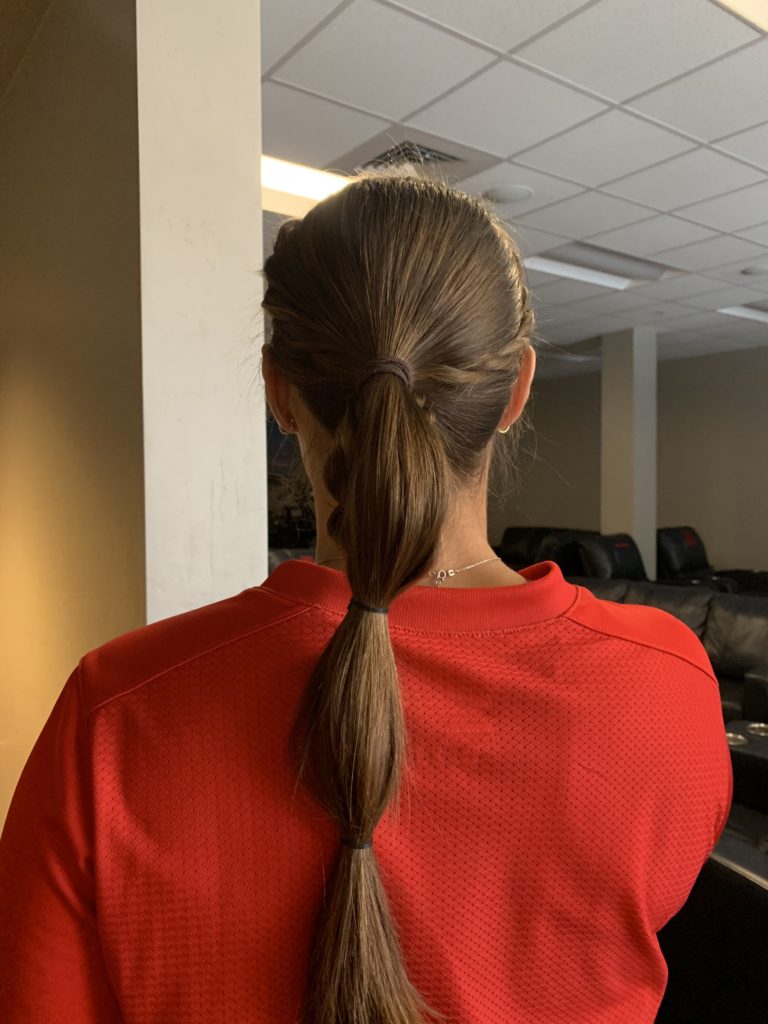 5. Side Cornrows to Ponytail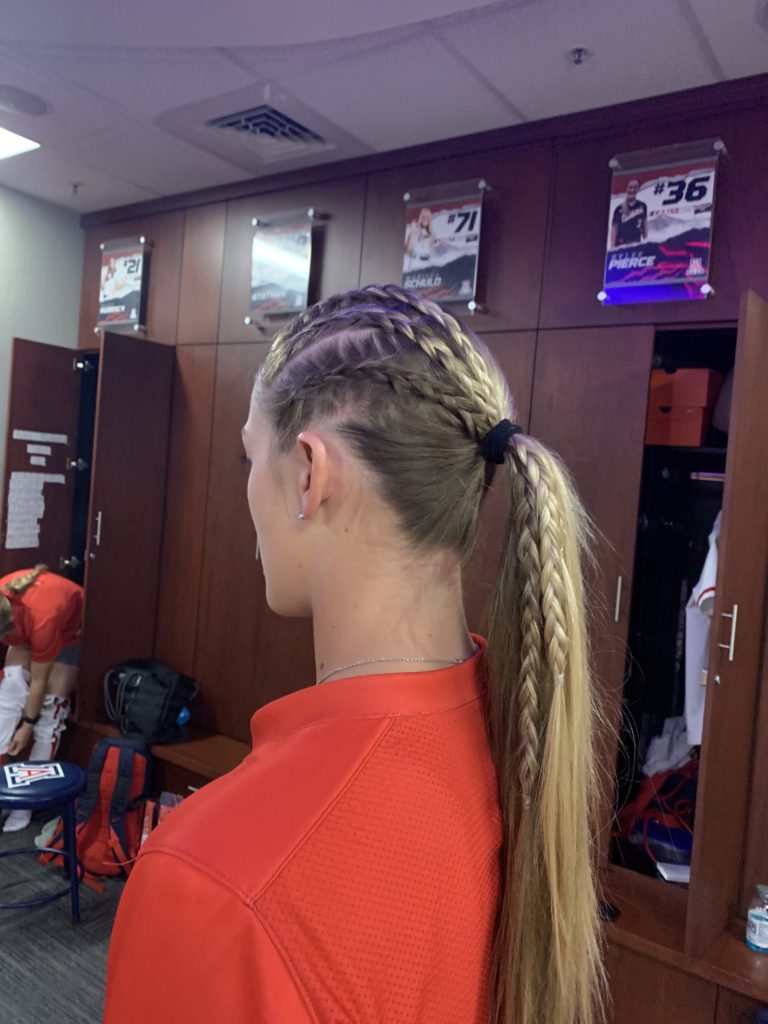 6. Cornrows to Braid Bubbles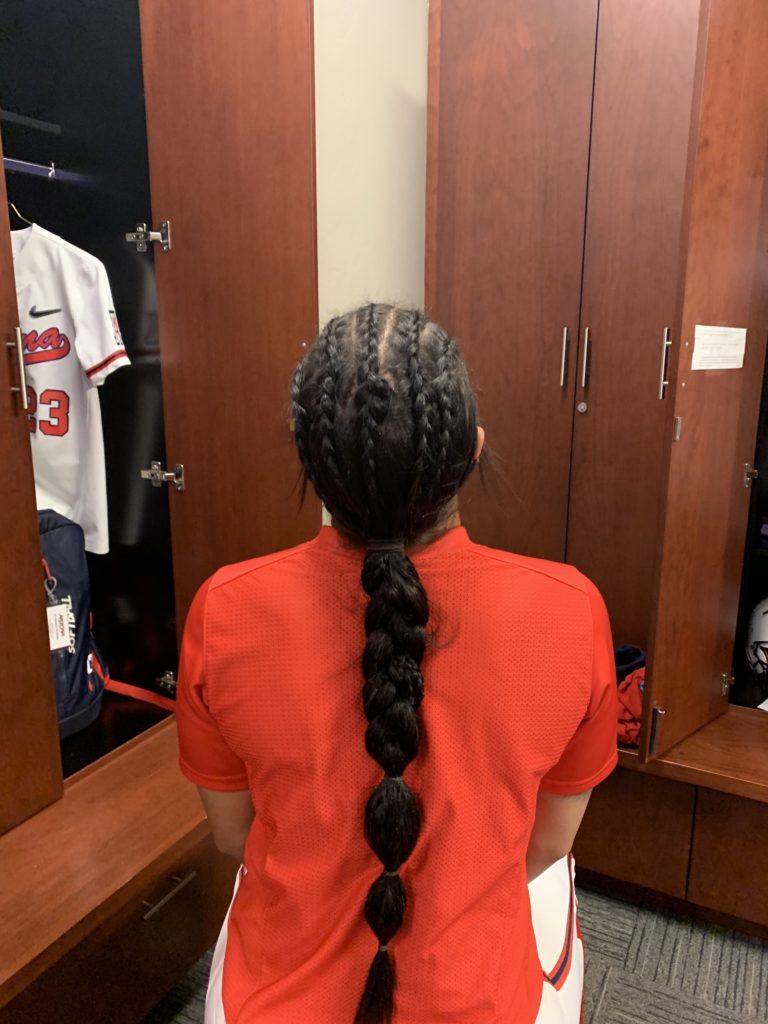 7. Single Dutch Braid to Ponytail
8. Single French to Ponytail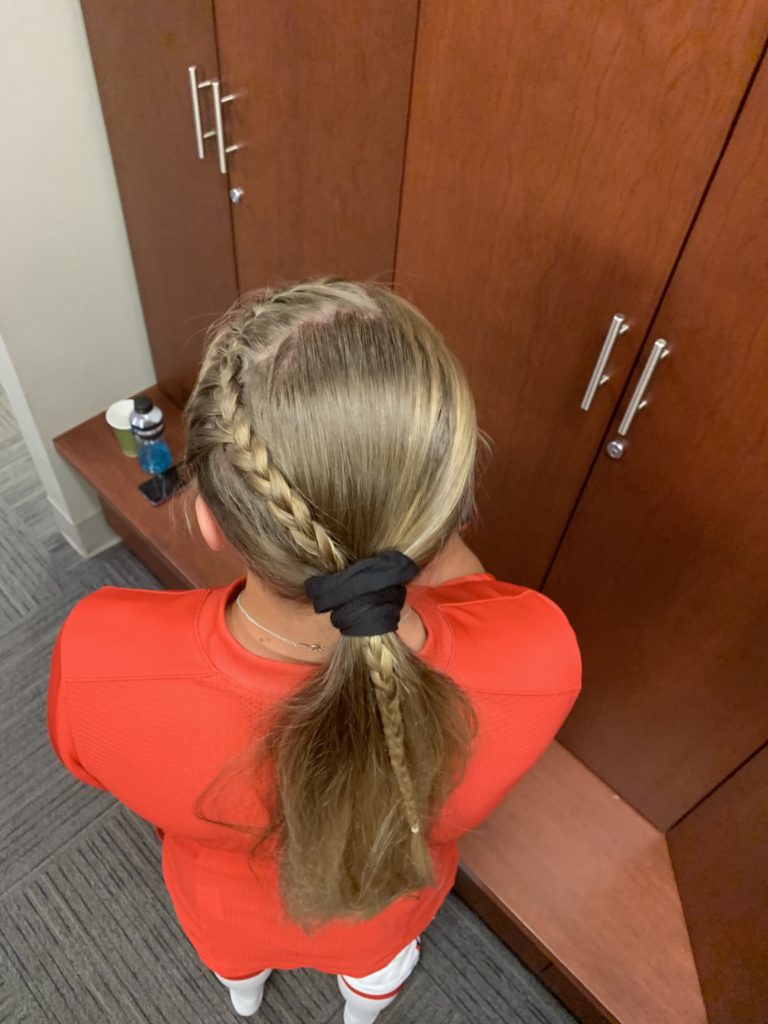 9. Curly
10. Straight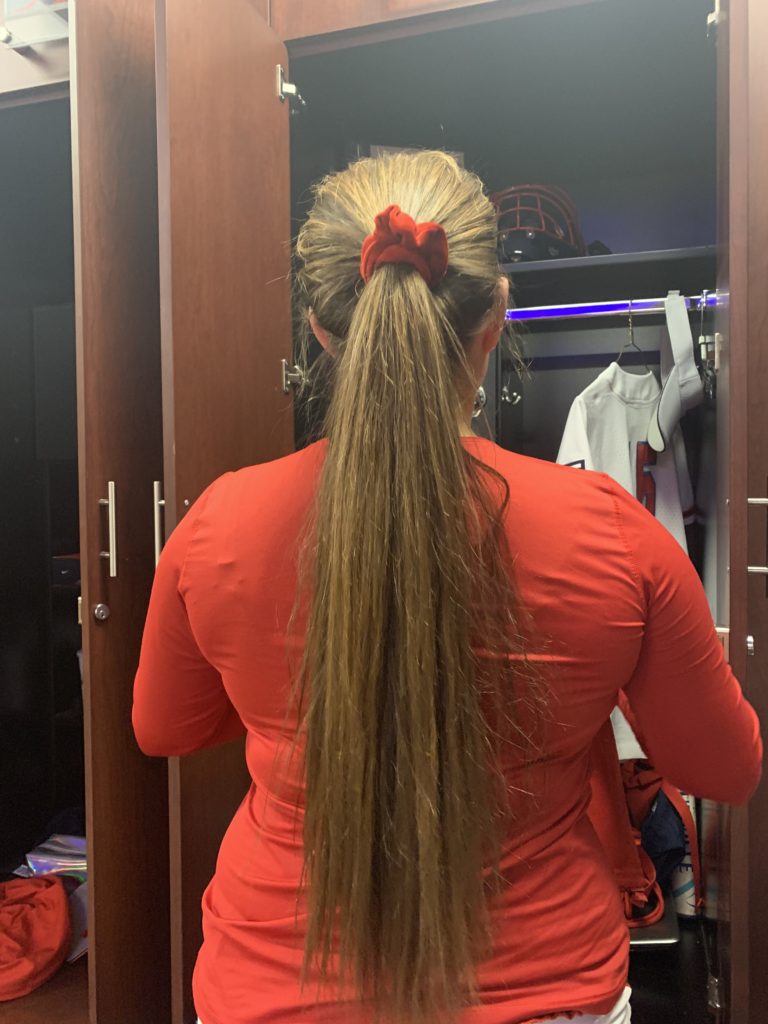 11. Braid then Unbraided Ponytail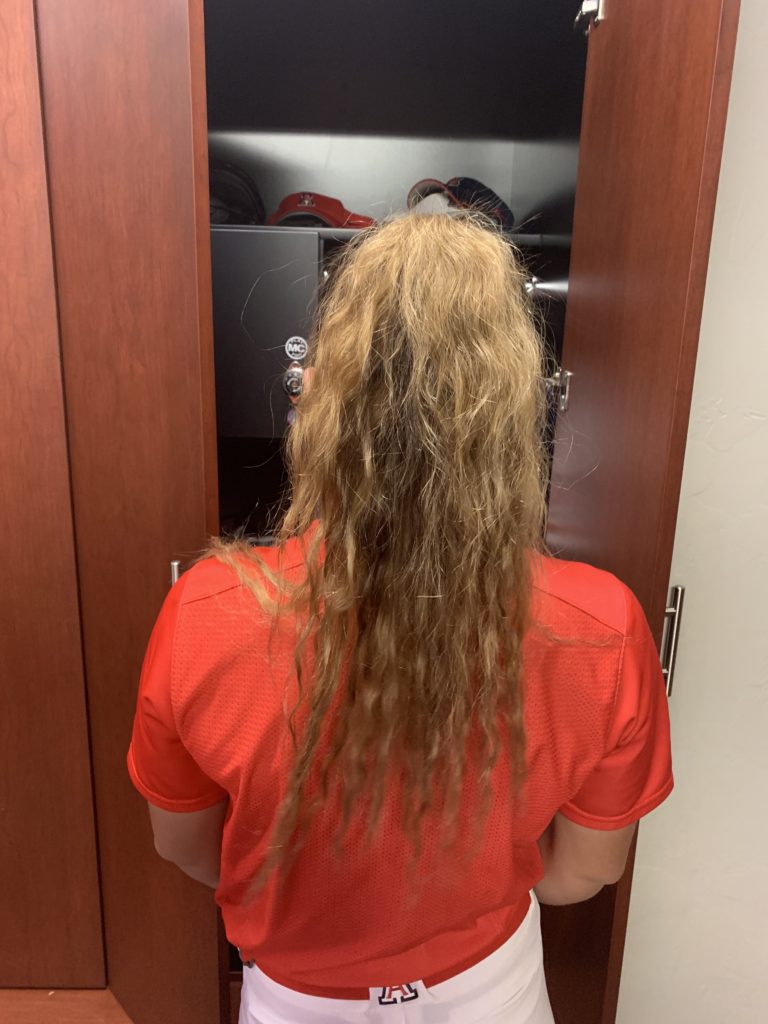 12. Braid
13. Natural
Everyone has such a unique hairstyle! You can get pretty crazy with bubbles and braids. My favorite is doing a bubble braid! What is your favorite game day hair style? Let me know in the comments below!